Click image to enlarge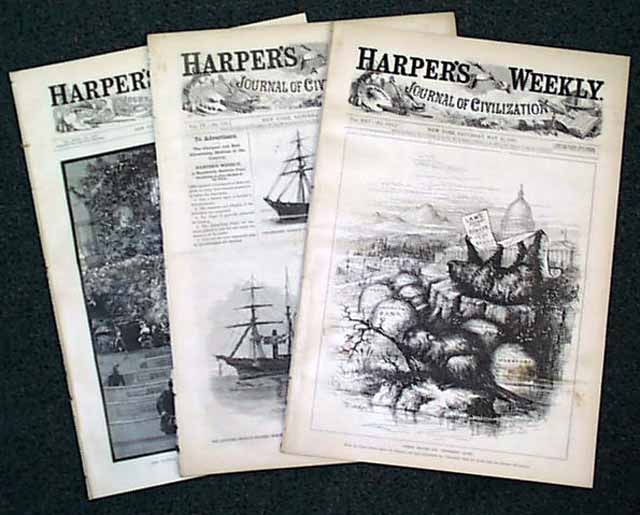 Show image list »
Three Harper's Weekly issues... You pick three...
Item # 675435
YOU PICK THREE

To introduce our members to Harper's Weekly Illustrated (or to provide an opportunity to expand the collections of those who are already familiar with them), through Wednesday, December 16, 2020 we are offering a set of 3 issues of Harper's Weekly at a huge discount for the set. AND, the best news of all? You get to select the issues you want from a list of over 600 issues.

INSTRUCTIONS:

1) Go to the following list of issues and find three issues of interest (plus an alternate): YOU PICK THREE LIST

* Please be sure to stay within the pre-selected list of issues, and, please, please, please, do not purchase the individual issues.

2) Send the 6-digit item numbers (or dates) of the three issues of interest, along with an alternate (in case one of your choices is no longer available by the time you place your order), to me at guy@rarenewspapers.com



* Instead of emailing me your list of item numbers (or dates), you may include them in the comment field at check-out.



3) Add this item to your cart and complete your checkout.

4) Keep watching the mail for the arrival of your discounted set.
All issues are complete in 16 pages and include many prints suitable for framing.



If purchasing folders, please keep in mind this is a set of three issues. While they will all fit in one folder, you may want one for each.
Category: Yankee