Click image to enlarge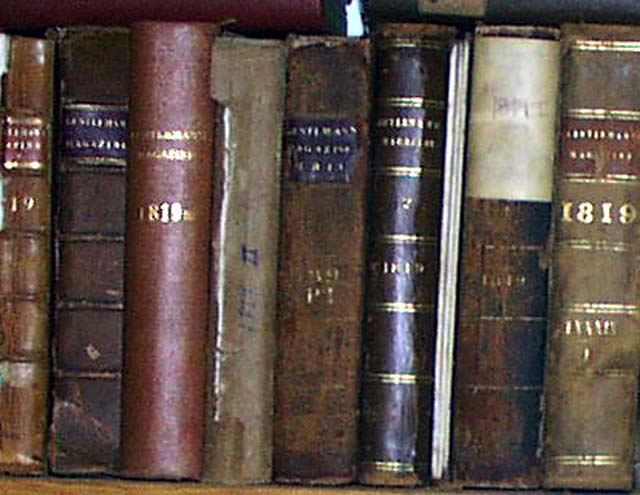 Hide image list »
Offered to members of Rare & Early Newspapers...
Early 1800's Gentleman's Magazine...
Item # 607510
(No longer available. Nearly double the offered amount were given away.)

THE GENTLEMAN'S MAGAZINE, London, dated from 1819 to 1839

Up to 25 free issues are being offered (only 1 per customer), through March 31!

* One of the more popular publications from the early 1800's
* 100% original - 100% free (excluding S&H)
* News of the day from throughout the world

Offered is an original monthly issue of The Gentleman's Magazine from London, dated from 1819 to 1839. This issue is being offered at no cost - buyers only pay shipping:

U.S. destinations - only $5. If this issue is added to an order containing at least one other item and the order is less than $100, the additional S&H for this item is only $1. If the order is for $100 or more, the S&H will be on us.

Non-U.S. destinations - S&H is calculated by weight - as per usual.

Complete in well over 50 pages (actual count varies). Not all plates, if called for, may be present (as is typical). Average or better condition. Note: The images shown are only representative of what you will receive.
Category: Pre-Civil War